The International March of the Living program started in 1988. Since then, about 220,000 people from 52 countries all around the world have participated in this educational program, which includes a march of approximately three kilometers from Auschwitz, all the way to Birkenau. There are additional educational programs in Poland and in Israel. The March of the Living has many noble goals, among them is to pay respect to the victims who perished in the Holocaust and to learn the lessons of the Holocaust in order to lead and inspire the Jewish people into the future, vowing Never Again.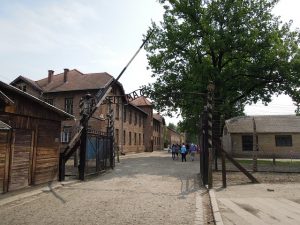 Traveling with their peers and accompanied by guides and Holocaust survivors, participants better comprehend and appreciate the importance of their Jewish identity.
If you're part of a March of the Living group, you will need a good cellular plan in order to help you stay connected with friends and family at home. NES Mobile offers March of the Living participants mobile solutions, including SIM cards for both Poland and Israel, which can be delivered to you in the USA prior to your trip.
PoloSIM Poland SIM Card offers a choice of plans in order to ensure a smooth trip. There are two data package plans:
If you are a light data user, you can go for the 1GB plan which will keep you connected with your emails and social media and offers affordable calling rates.
If you are a slightly heavier internet user, opt for the 2GB plan. Using this plan will reduce the chances of needing a recharge during your trip to Poland.
With either of the plans you can add credit by buying a top-up card at a local Polish kiosk.
This offer helps you utilize the internet data by using apps like WhatsApp, Viber and Skype to call your family or friends back home.
All-in-one SIM card – you can fit it into any of your desired handsets or tablets because it comes in Nano, Micro and Standard SIM sizes.
All our Israel Phone & Israel SIM Rentals plans can be seen on our site and you can sign up directly through the link.
We offer FREE delivery in the USA – if you order 10 days in advance of your departure. This way you can have your SIM, phone or MiFi before you leave. The next March of the Living commences on the 1st of May 2016, so you'd better start packing! For more info, please see our Shipping Options.
Finally, we do NOT charge deposits and there are no hidden fees. 
Use this link to sign up: Israel Phone & SIM Rental Signup.