If you travel to Israel or elsewhere overseas and require truly unlimited data to stay connected, you have several alternatives to consider. You can use your local mobile service provider, but in all likelihood, the service will be slower abroad, will have a data cap, and your mobile provider may charge you high roaming rates for data use outside of the USA. However, there's no need to let this discourage you from checking your emails or streaming content while on your Israel trip or international travels, because an affordable alternative exists in the form of using a pocket WiFi router and an Israeli SIM card.
What is a Pocket WiFi Router?
A pocket WiFi router is a small portable device (usually about the size of a credit card, and as thick as a smartphone) that creates a "WiFi hotspot" so that you can connect wireless-enabled devices to the internet. Some people often refer to it as a MiFi or portable hotspot.
How many devices can be connected simultaneously to the pocket WiFi?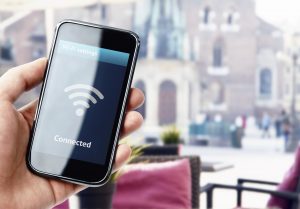 When considering a portable wireless router, you will want to evaluate the number of wireless devices you plan to have it connected to simultaneously and be sure that the router you choose will be sufficient for these needs. Most devices allow for 5-10 connections at once. We don't recommend using more than 5 at once, as more users sharing the bandwidth reduces the data speed for each user. Be sure to keep your data secure with a pocket WiFi network password or key, so that strangers will not be able to use it. All the NES Mobile pocket WiFi devices come with a WiFi key password protection.
What's the Pocket WiFi Speed? Is it Fast 4G LTE Pocket WiFi or Slow 2G?
The two most important factors that will determine your data speed are the network provider's service and the pocket WiFi device capabilities. As 4G LTE is becoming more readily available throughout Israel and the rest of the world, you will want to be sure that your pocket WiFi router will support 3G and 4G LTE data SIM cards. Many USA providers state that one can use their data plans abroad. However, some providers only offer 3G or 2G speeds and have a data cap of just a few GB. The NES Mobile pocket WiFi service offers truly UNLIMITED high-speed data in Israel (we had some customers use up as much as 80 GB in one month…).
How to Get Unlimited Data When Traveling to Israel?
If you don't come to Israel more than once a year, you're better off renting the pocket WiFi device from NES Mobile that already comes with an unlimited Israeli Data SIM all set for your Israel travel needs, and can be delivered for free in the USA prior to your departure.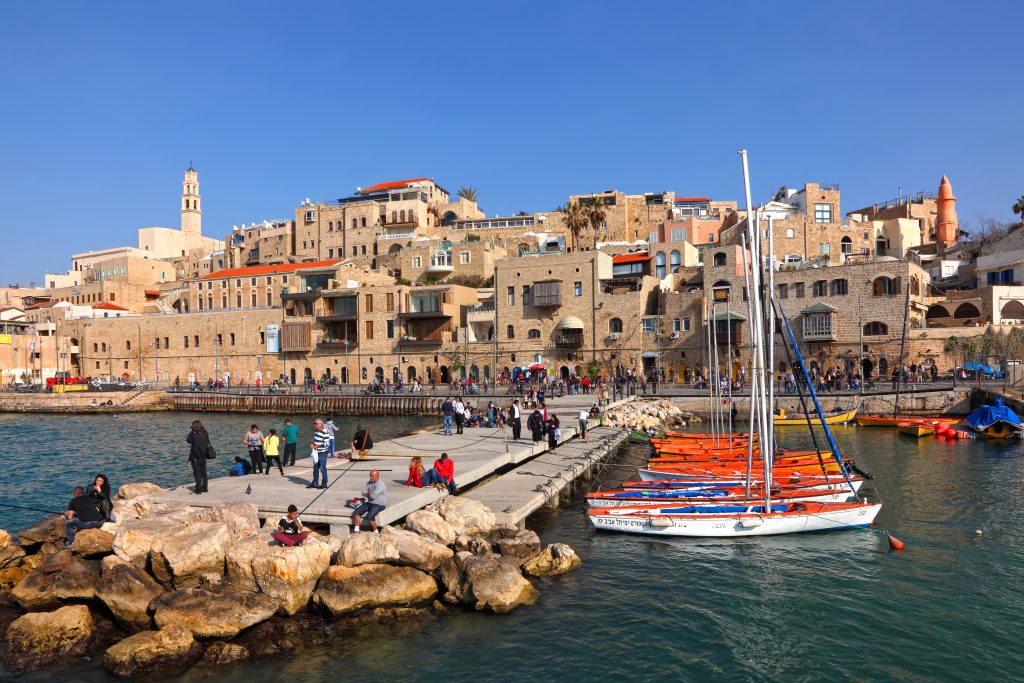 If you're traveling to other locations, an international Data SIM card is a can be purchased prior to embarking on your overseas journey and be used in mobile devices, including pocket WiFi routers, while traveling. The rate you
will pay for data use will depend on the rates for the country you are traveling in, but will almost always be cheaper than using the service provider you use in your home country.
Another consideration when choosing an international SIM card is the process for adding more data should you run out and, on a related note, how long your data will be available if you happen not to use it all on your trip. This consideration is especially important if you plan to continue traveling overseas in the future. If you are going to be traveling to more than one country, you will find an international SIM card especially handy because you will not need to change the card as you cross borders and you will be able to use the phone number regardless of where you are in the world.
 Should I Buy or Rent a pocket WiFi?
There are several types of pocket WiFi routers available and the features you will want or need will be dependent upon your individual situation. The first thing you will want to consider is whether you wish to buy or rent a pocket WiFi router for use while traveling to Israel or to other destinations.  If you don't travel that often, you're better off renting the pocket WiFi device that already comes with an Israeli Data SIM and is all set for your needs. However, if you travel frequently to several countries, you may want to buy one, and use it with an international SIM card when traveling to other countries. If you wish to buy a pocket WiFi device, be sure to check whether or not the device is "locked" by a wireless service provider. If it is in fact locked, you will not be able to use an alternative SIM card until the device is unlocked by the service provider. Once you are sure that your WiFi router is unlocked, you will be able to use it with an international SIM card.
One Common Pocket WiFi Weakness – Battery Life
Another important factor to consider when acquiring a portable WiFi router is battery life, especially if you are going to be using it a lot in places where you may not be able to find an outlet to charge it. Most pocket WiFi devices hold a charge of 2-5 hours. Therefore, it is recommended to have a car charger and a wall plug readily available. If you plan to be off the beaten path without accessibility to a car charger or a wall plug, you should consider getting a power bank as a backup.
About NES Mobile & Unlimited Data in Israel
Hopefully, after reading this article, you have a better idea of your options for staying connected while on your international travels. A pocket WiFi router with an international SIM card is one excellent way of staying connected and now that you know what to consider when purchasing each device you can find the solution that is best for your situation and needs. You can see our Israel Pocket WiFi plans for short-term visitors, as well as plans for long-term visitors on our site.
NES mobile is an Israel Pocket Wifi provider offering Israel phone, Israel SIM card, and Israel WiFi internet plans.