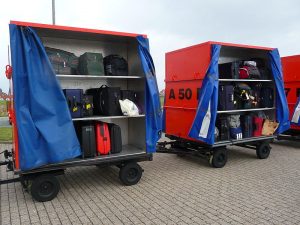 I don't know about you, but I always find packing for a trip to be stressful. You don't want to bring too much but you don't want to bring too little. Forgetting toothpaste isn't so bad; you can buy that anywhere. But who wants to buy another jacket when you have a perfectly good one at home?
To alleviate some of that stress, here are some items you may not realize you should be packing for Israel:
Cool weather attire. Even in the summer, it can get cool at night in certain parts of the country. Jerusalem and the Negev can be quite cold in the evenings. Bring a light jacket or long sleeve shirt. If you are coming in the winter, be aware that it can be really warm or really cold. You do need to bring a coat, but also have a lighter jacket handy in case you are lucky enough to be here on warmer days. Homes are not as heated as they are in the US, so a warm sweater will serve you well if you plan to visit Israeli residents.
A transformer. Israeli electricity runs on 220 watts like Europe does. If you are coming from the US, your 110 watt plugs will require a transformer in order to work in Israel.
Modest clothing. If you plan to visit holy sites such as the Western Wall, women must wear modest clothing. This means a long skirt and sleeves. Kippot are available at the Wall, but you will want one with you if you plan to visit synagogues.
Hiking shoes and a hat. If you plan to visit national parks and hiking trails, you will need closed, comfortable shoes. Israel is a rocky country and you can get hurt wearing sandals or Crocs. Even in the winter, it's easy to get sunburnt or dehydrated. If you are outdoors for a significant amount of time, a hat is an absolute necessity.
Your favorite toiletries. Don't expect to find the same brands you are used to at home. If you do, prices may be significantly higher than what you are used to. It's the worth the amount of space they take up in your luggage to have all the cosmetics and toiletries you enjoy for the duration of your vacation.