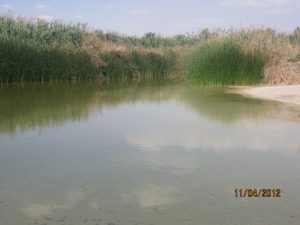 Israel is home to about 150 national parks and nature reserves. They are generally inexpensive and some are even free. Some are on sites of historical and archaeological significance and others focus on the flora and fauna of Israel. If you are traveling with children, national parks can be a great opportunity for them to run around and learn something at the same time.
Ein Gedi is a beautiful national park, with a short or long hike. The waterfalls and pools of Ein Gedi are magnificent and a great way to cool off in hot weather. Ibex inhabit the park and can be seen in an enclosure at the entrance. Not far from Ein Gedi are the national parks of Masada and Qumran, which are of great historical and archaeological significance. Children will love Einot Zukim (also called Ein Feshkha) where they can swim in a semi-natural pool of water.
Hurshat Tal in the north of Israel offers camping or bungalows for rent. It's a great base for day trips in the Upper Galilee. A natural pool of water and water slide can entertain a family for a full day. Hurshat Tal can get very hot, so check the weather before deciding to sleep outdoors.
Castel National Park was the site of an important battle in the Israeli War of Independence. Learn about the history of the establishment of the State of Israel while walking through a maze of tunnels. There's a pleasant picnic area in the park for eating lunch and stretching your legs.
Beit Shearim provides a fascinating look at burial caves from the time of the Mishnah. The Galilee was the center of Jewish intellectual life during this time period and Rabbi Judah the Prince made his home here for a while. There's a small tunnel children will get a kick out of crawling through.
This is of course only a small sampling of Israel's national parks. For a full list of parks and information about each one, see the Nature and Parks Authority website.